VR Dev First Steps!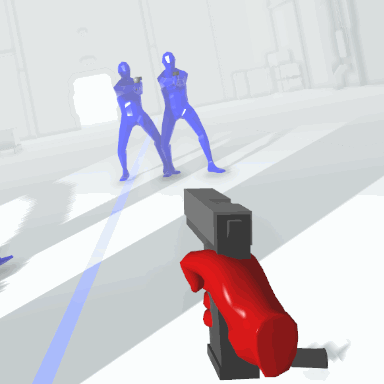 In the not-so-distant past, I played with VR development until I made myself sick. I thought I'd never be a tough, vertigo free, VR developer. Well those days have changed.
Unity has updated and released really great tools that do the heavy lifting making VR games just as easy to make as other games. So I thought I'd try again.
I found a few tutorials, some sample assets, and away I went making a Super Hot Clone, Quantum Heat. What started as a leap into the unknown turned into a new journey. I've had a blast playing with the tools in Unity and I've learned a ton about VR development. I can't wait to see what I can make next!
The project uses:
Navmesh Agents
Ragdolls
XR Interaction Toolkit
OpenXR
Assets from Valem Tutorials.